Runaround - is a connective rabbit or guinea pig run system that can attach any hutch to any run. This is possible with a Runaround door and burrow pipe which safely transports your pet out of its hutch and into the run. Add on Runaround tunnels to increase the distance your pet can travel or go for a complete overland warren with crossroads and T junctions and lots to do! Your pet shows more of its character and has constant access to the perfect food, grass, as well as more exercise and interest.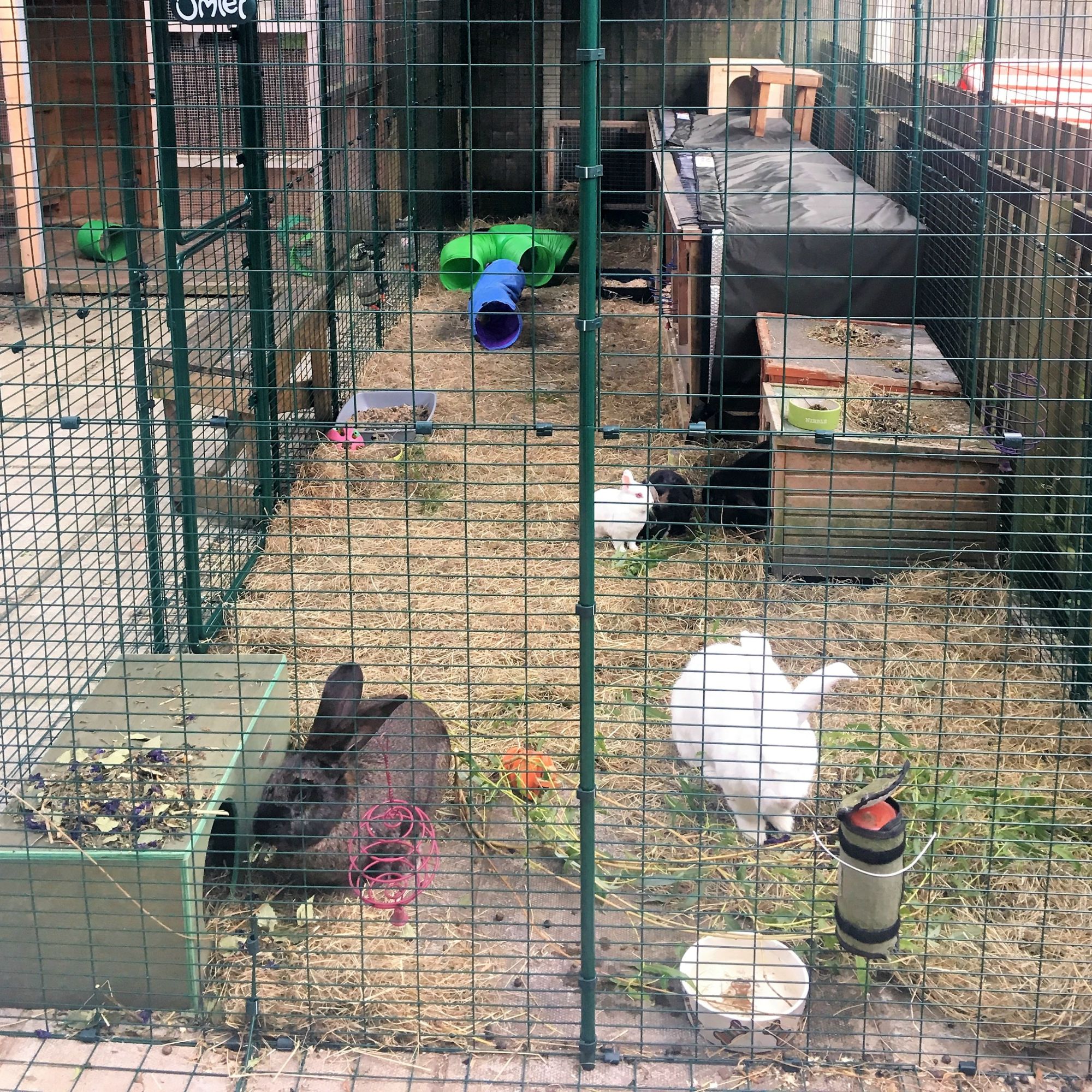 Omlet - Omlet's large walk in rabbit runs can make a really excellent predator proof, spacious rabbit enclosure. We use the Omlet runs here at Camp Nibble. (The Omlet Eglu rabbit housing alone is not a suitable size for a rabbit's home.)
"Rabbits love to run, hop and jump, so it's important that you provide your pets with enough space to play in every day. This Outdoor Rabbit Run is just the thing. Unlike other metal rabbit runs, this has been designed to blend into the garden, so it won't be an eyesore and it will keep your rabbits safe from predators and other pets.
This secure rabbit enclosure is extendable in width, length and height, making it suitable for every breed of rabbit, from Dwarf Lops to Lionheads to Flemish Giants."
Omlet also sell the Zippi Rabbit Tunnel System.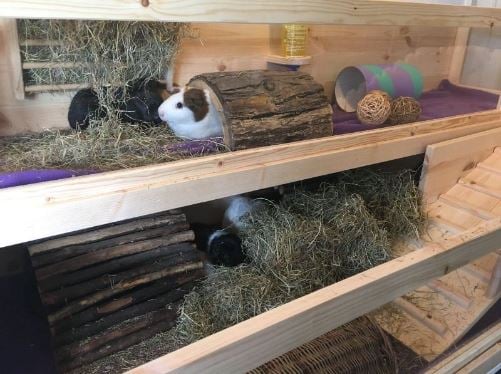 Manor Pet Housing - "We pride ourselves in using bespoke craftsmanship, to create good quality built to last pet homes that meet the expectation of the Rabbit Welfare Association Fund "A Hutch Is Not Enough" campaign (RWAF).
Our range of rabbit enrichment hides is ever expanding. However, we always ensure each product meets three stages of quality control:-
1) Ensuring the rabbits are able to have the space they require to display their inquisitive and playful nature.
2) Great quality, value for money, products that last.
3) Products that will not look out of place in your home."
Ryedale Pet Homes - These bespoke hutches/runs and bunny sheds can be made to order in any size. Obviously, ensure that you order in line with the current welfare size guidelines. They are solid peices of furniture and far far superior to the poor flat packed hutches usually on offer in shops. We have been so impressed with the quality of any Ryedale housing we have bought or had donated. We highly recommend Ryedale for any housing exposed to the elements. We just love our Ryedale sanctuary rabbit shed.
*If ordering from Ryedale please mention that Camp Nibble recommended you as it can only help us to secure a discount for the charity in the future!*