What should I be feeding my pet rabbits?
Many of the health issues that our sanctuary rabbits arrive with can be attributed to an incorrect diet. This sadly means that in many cases they could have been avoided. Feeding pet rabbits correctly is one of the most important things you can do to keep them happy and healthy.
Around 80-90% of a healthy rabbit's diet should consist of a variety of good quality grasses or hays. This is a pile each day around the same size as your rabbit! The remainder can be made up of, rabbit safe green vegetables, herbs and forage, and a very small amount of good quality rabbit pellets/nuggets.
For detailed rabbit diet information please vist the following excellent pages from the website of Frances Harcourt-Brown BVSc FRCVS.
Not all nuggets are the same! Please check out this excellent Rabbit Food Comparison table on The Rabbit House website to help you choose a nugget which best meets your rabbit's nutritional needs (if feeding nuggets):
http://www.therabbithouse.com/diet/rabbit-food-comparison.asp
Galens Garden and The Hay Experts both have a wonderful selection of natural bunny friendly grasses/hays/forage available to buy. Please visit their websites for ideas for natural yummy foods to keep your rabbits happy and healthy.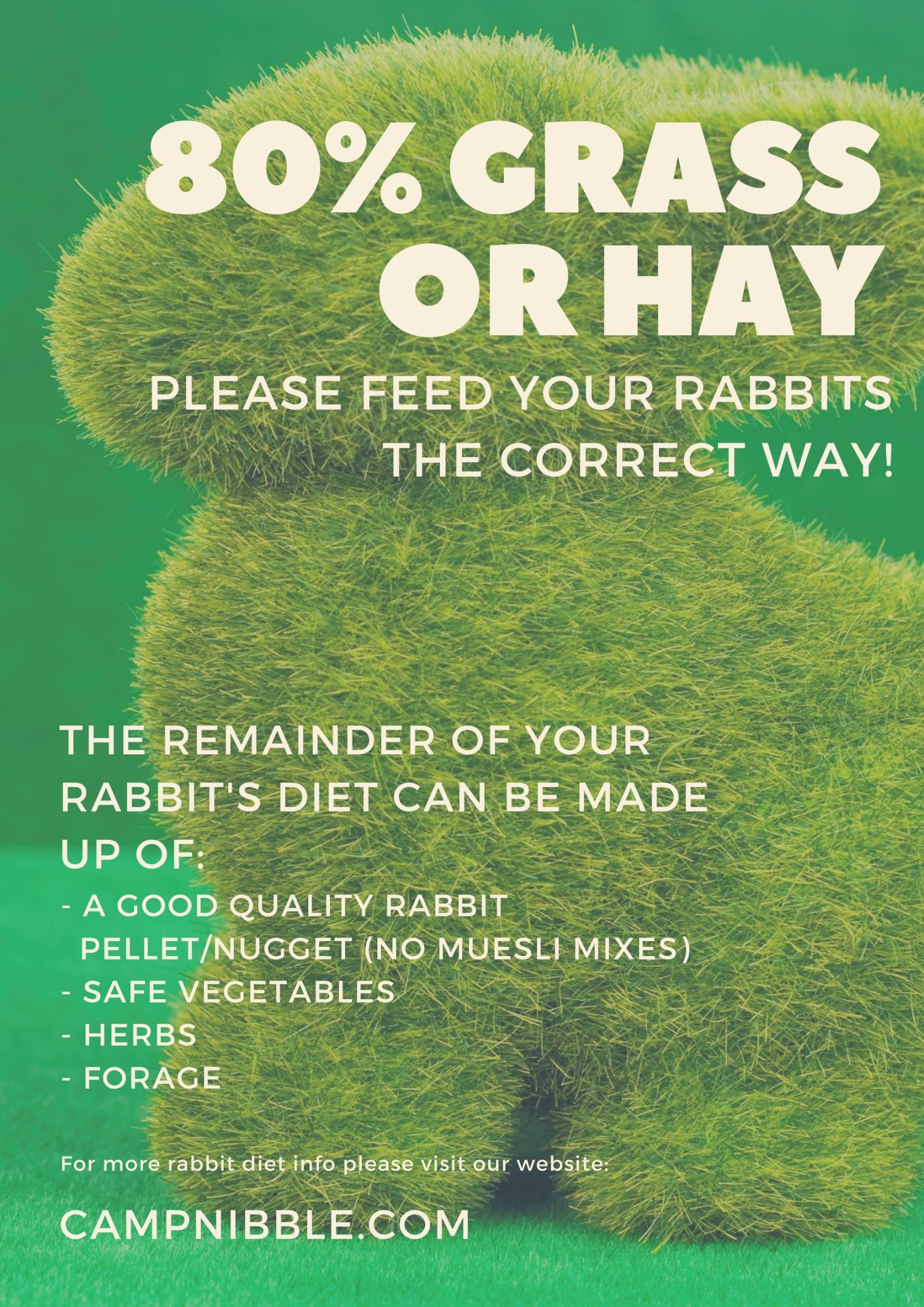 Please watch our short video