Nibble News
Hoppy Endings
(October 15, 2014)
---
A couple of months ago we appealed for help (on our facebook page) with catching two baby bunnies who had been abandoned on a rugby pitch. The council had contacted us for assistance with them.
Lorna and Miriam were very lucky girls when our supporter Darren came to their rescue and eventually after many painstaking hours successfully brought them to safety.

Whilst we have been getting the girls safely through their neutering operations and ready for re-homing Darren has been busy creating a wonderful home for them. He has now officially adopted the girls he rescued and become their new dad

We love their set up and know that they are going to love popping between their garage hide out and outside run via their tunnel fab!
Thanks so much Darren, and have a wonderful life girls.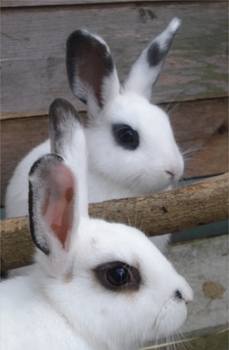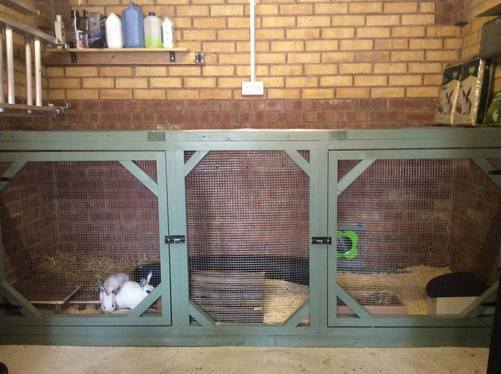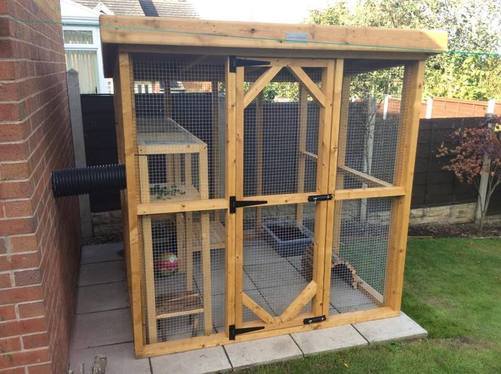 Shortly before Miriam and Lorna joined us we also took in a family of 10 baby bunnies who had so sadly been abandoned (without their parents) in a cardboard box. It was a very hot day and without even water they were extremely lucky to have been found alive.
Ash and Linda were only around a month old and so so tiny. A few months on and they have really landed on their paws. Safely through their neuters they have left us at the weekend to start a wonderful new life together.

Thank you so much to their new parents for this lovely set up.