Nibble News
You can order pressies for our rescue animals from The Barking Lot in Wetherby
(July 02, 2013)
---
For anyone wanting to support an ethical, rescue friendly local business please consider ordering your pet supplies from:
You can order by phone for them to deliver if needed. As an alt
ernative to our Amazon wish list Vicky suggests that Camp Nibble supporters give her a call to buy pressies for the rescue animals from her and she will deliver them to us. She will match the Amazon prices (with shipping). For more details visit their website or contact them directly. If ordering for your own pets please let Vicky know we referred you.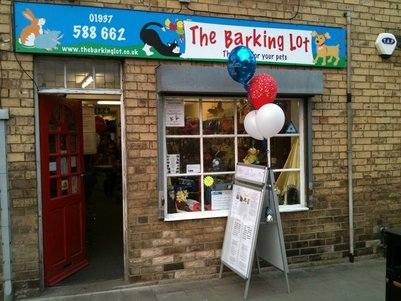 Thank you so much for your support!