Nibble News
Charity auction success!
(May 10, 2013)
---
A massive thank you to Lola and Jessica bunnies for their amazing Facebook charity auction in aid of Henderson Bradley the french lop, and everybody else who took part.
It was very exciting to be presented with our first HUGE cheque!!! Quite fitting for such a HUGE amount of money
£1248.91
WOW!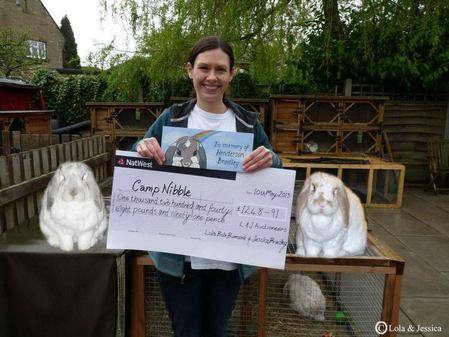 Thank you!