Nibble News
Baby bunnies needing names!
(March 23, 2013)
---
Bunny naming fundraiser.
We have four cheeky new arrivals needing names. The top bunnies are 13 weeks old and their little brothers below are 9 weeks old. These gorgeous bunnies are from different litters born 4 weeks apart to the same mummy bunny. They are a great example of how quickly and easily mis-sexed bunnies multiply!
To name a baby bunny please make a minimum £5 donation via the donate button below and then contact us to let us know your chosen baby and name.

Baby boy 1 (left) - *Percy* (many thanks Keely)
Baby boy 2 (right) - *Jasper* (many thanks Keely)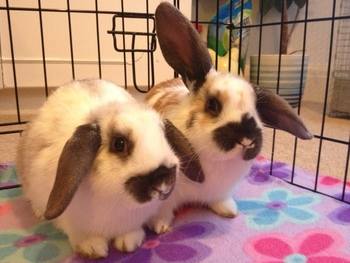 Baby boy 3 (left) - *Pat* (many thanks Zoe)
Baby boy 4 (right) -*Bob* (many thanks Zoe)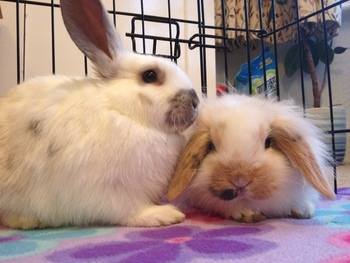 Thank you for your support!