Nibble News
Newhay Feeds 'Hay for a Day' campaign. Help earn free hay for our rescue animals!
(September 01, 2012)
---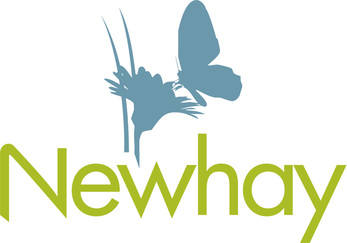 Hay for a Day!
Newhay Feeds are delighted to be partnering up with Camp Nibble as one of our official charities for 2012 where we hope to support them in their fantastic work over the coming months.
To kick-start our sponsorship, Newhay and Camp Nibble are launching a "Hay for a Day" Campaign and this is where Camp Nibble supporters can do their bit by the simple click of a key board!
Throughout September, Newhay Feeds will donate enough hay/food to feed one rabbit or guinea pig currently residing at Camp Nibble for every new "Like" or "Follower" we get on either our Facebook or Twitter Page. We want to become more involved in the animal welfare communities and supporters online, so, by simply going to http://www.newhay.co.uk/ and clicking on the Facebook or Twitter icons you can help secure enough feed to keep a Camp Nibble resident in hay heaven! Spread the word to your friends and fans to follow suit and Hannah won't be able to move for the stuff!
You can also find us direct on Facebook at http://www.facebook.com/pages/Newhay/319749498035427?ref=hl or Twitter @newhayfeeds.
We will keep you posted of progress and hopefully Hannah will soon be able to take delivery of a veritable hay mountain (well, more like a hay pyramid as we will be giving her our new Hay Cubes which are much easier to feed, store and stack than the loose hay products).
Here's a little bit about us by the way – Newhay are Yorkshire-based specialist growers of quality hay for the herbivore market. So, if you love rabbits, guineas, chinchillas or even degus, we are the one for you! We specialise in growing top quality Timothy Hay and supply to many of the top pet food distributors such as Burgess and Pets at Home. You can also visit or contact us via http://www.newhay.co.uk/ to see what we are up to and even organise a Hay Day or Evening where you and a group can enjoy a tour of the farm, tractor/trailer rides and really getting back to nature. These are ideal for countryside enthusiasts, scout, cub or other outdoor activity groups.