Nibble News
A new home for Pootle and Cloud finally!
(August 13, 2012)
---
After an eighteen month stay at Camp Nibble we are over the moon to have found Pootle and Cloud the wonderful forever home that they so deserve.
These cheeky brothers were only six weeks old when they joined us with their four littermates after a bad start in life. These lovely, healthy, young rabbits just kept being overlooked for no good reason at all! There just always seemed to be another pair of rabbits who sold themselves more on the day.
They will be missed after starting to become part of the furniture. However, we are delighted that they have left to start their new life in their own special home. Huge thanks to their new mum Katherine.
'Best of luck boys, we wish you many years of happiness in your new home'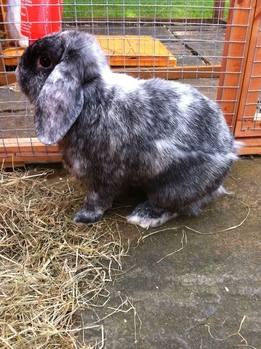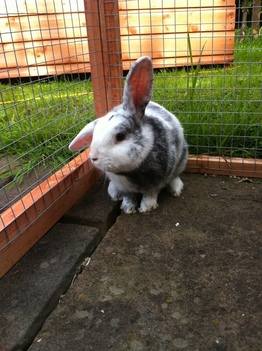 Offering a loving home to an animal who has unfairly been in a rescue shelter for a long time is a wonderful thing to do!