Nibble News
Farewell Peter
(January 18, 2012)
---
Floods of tears have been shed as we say goodbye to Peter rabbit after ten years. Not a Camp Nibble rescue rabbit but a great friend and valued member of our own family.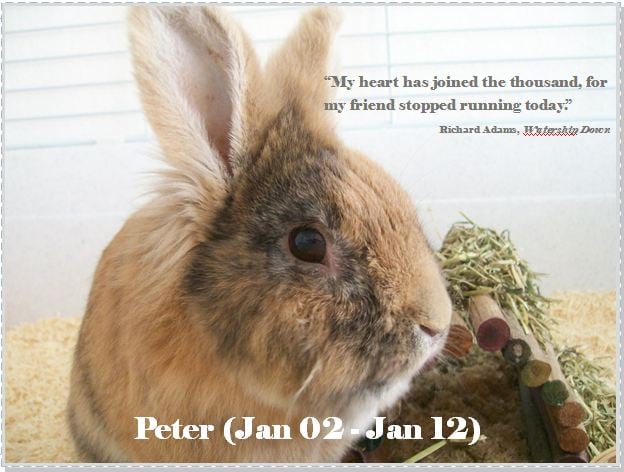 We would like to say an enormous thank you to our amazing rabbit specialist vet Frances Harcourt Brown. She has given Peter several extra pain free years which we simply wouldn't have been able to share with him without her. We are eternally grateful.
Also, thank you to the special needs Camp Nibble sanctuary bunnies Angie, Kent and Will who have kept Peter company during his retirement.