Nibble News
New homes for lucky bunnies
(August 14, 2011)
---
After a very quiet period of rabbit re-homing Its been a busy weekend here at Camp Nibble with lots of our lovely bunnies finding super new homes.
Cuddly lops Sandra and Jackie have finally found their forever home after nearly a year! You'll be missed ladies but we're delighted for you.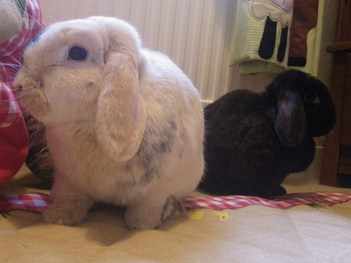 Lonely Tinkerbell bunny contacted us after loosing her sister. She couldn't believe her luck when her owners adopted littermates Toby, Pootle and Cloud to keep her company!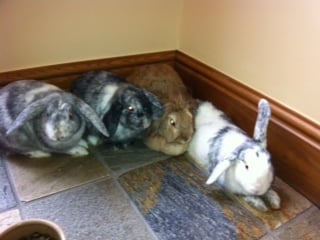 Toffee and Apple have had a short stay with us after joining us from a pony sanctuary. They found the perfect family almost straight away and are looking forwards to being spoilt rotten by new mum Sophia.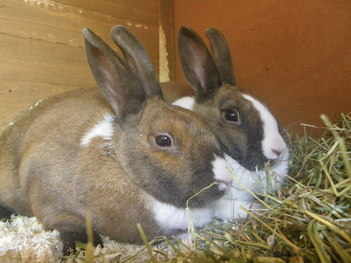 Last but certainly not least Hiccup has left us as a new companion to a lonely bunny called Bungle. We're keeping everything crossed for a smooth bonding.