Nibble News
Fantastic new homes!
(May 14, 2011)
---
After a very slow winter we are delighted that Spring has brought with it lots of wonderful homes for our rescue bunnies. As always we still have new bunnies in need joining us on a very regular basis. However, we are extremely pleased to say that for the first time in several months we no longer have a bunny waiting list. We don't expect this situation to last long so are enjoying the sight of a couple of empty hutches whilst we can!
Having been overlooked for eighteen months we are especially overjoyed that nervous littermates Sam, Jack, Abigail and Oliver have found a new home altogether. This foursome joined us at only eight weeks old with their mum, dad and two other brothers. The eight of them had been living in rat infested conditions before being surrendered to us. Mum, dad and the brothers Robin and Rupert soon found homes. However, the remaining four were continually overlooked in favour of more confident rabbits.
They have found a wonderful home with a patient new mum. There have been a few very minor squabbles between them as they adjust to their super spacious new home and freedom. Nevertheless, we have high hopes that they will settle in and calm down very soon. These cuties really had become part of the furniture!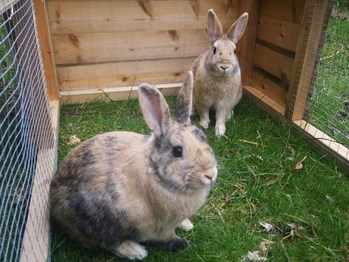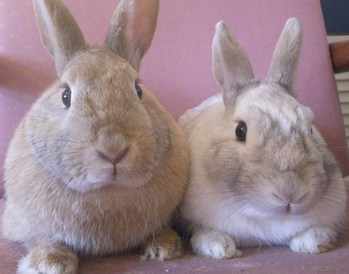 Our other lucky bunnies who have all found wonderful loving homes this spring: