Nibble News
Happy bunny updates
(July 27, 2019)
---
Its always lovely to hear how our former Camp Nibblers are getting along in their new homes.
Maggie and Arthur have been busy celebrating being in their new home for 2 years. Lots of relaxing and TV watching going on by the looks of things!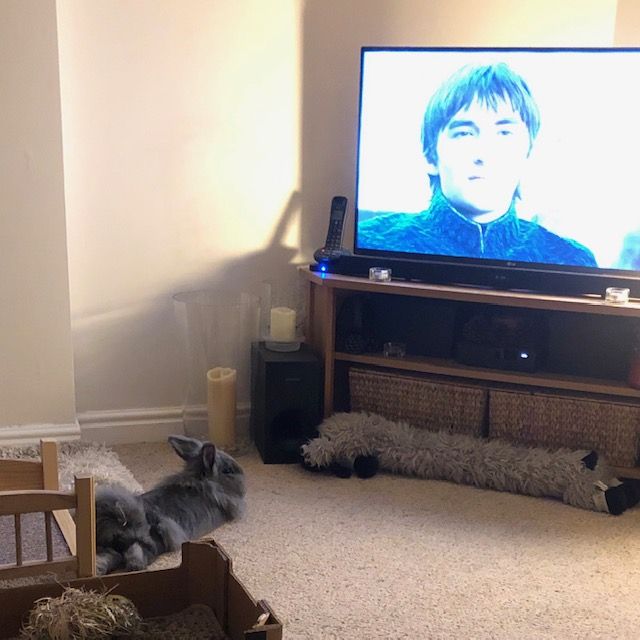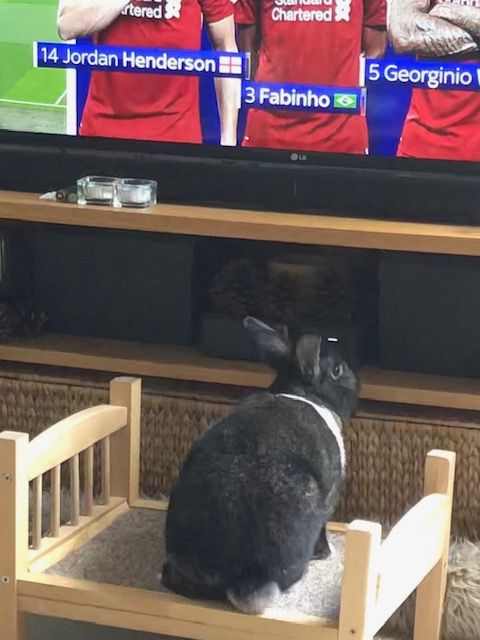 "Teddy and Dexter are still with us, 4 years later. They're both in great health, and still enjoying lots of freedom and greens from our allotment!"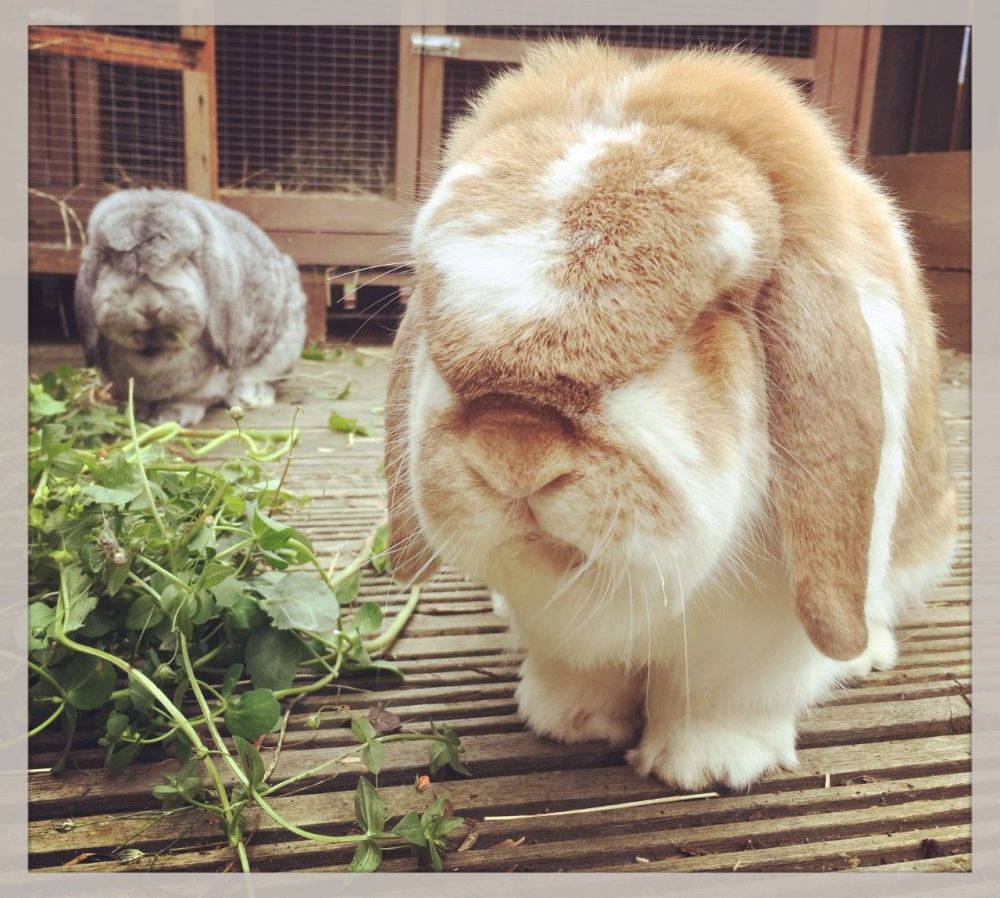 "I was trying to catch a Daisy & Eeyore stretched out in a big snuggly furry bundle but as soon as they saw me they ran to me! See little Lula also in the background. They're not overly impressed with the weather! My lovely Humphrey would've loved it, he was a real sun worshipper! They quite enjoyed their very chilled strawberry 'sorbet' tonight though!

Hope you & all yours are well. My girlies are just fab! Love them to bits!"