Nibble News
Easter photo competition winner announced!
(April 24, 2011)
---
A huge thank you to everyone who entered our Easter photo competition, we are extremely grateful for your support. We love seeing everyone's beautiful pets. It was very difficult to choose a winner.
We would like to congratulate Julie on winning the competition with this stunning photo of her rabbit William (a former Camp Nibble rescue bunny).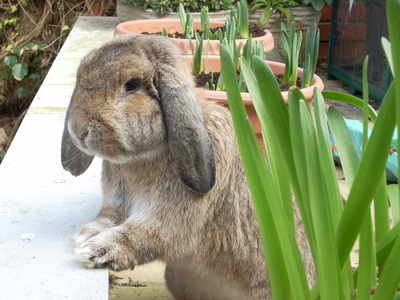 William will feature on our homepage for three months and Julie is now the proud owner of a Camp Nibble T-Shirt and sponsor pack. All proceeds from the competition will be used to sponsor the sanctuary animal of Julie's choice.
Here are some of the gorgeous runners up. Hard luck guys, you all deserved to win!